Nick Hodge's Family Office Advantage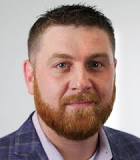 Nick Hodge's Family Office Advantage is the flagship weekly newsletter Nick Hodge has been writing for over 12 years.
It offers long-term coverage of early-stage opportunities across all market sectors as well as select macro information and trades.
This is the letter on which Nick built his reputation and found some of his most well-known successes — from cleantech, batteries, and 3D printing to biotech and natural resources.
Family Office Advantage includes a model speculative portfolio that reflects what Nick's doing with his own money, plus his weekly musings.
The goal with each speculation is to generate 200% to 500% returns in two to five years.
Nick's repeatable success with this type of investing has led to tens of thousands of investors seeking out his advice through this "Advantage" membership.
The portfolio consistently holds 20 of these speculations.
Nick also issues trades on macro themes — mainly major indices, volatility, and gold — when conditions are favorable.
It's a rare combination that has created investment success for over a decade for Nick and his thousands of subscribers across the world.
Here's what you get with an annual membership to Nick Hodge's Family Office Advantage:
52 Weekly Issues — Every week, Nick chronicles the macro market from his unique contrarian perspective before diving into relevant sector news, company updates, and current buy and sell recommendations.

Model Portfolio — The portfolio always consists of 20 speculative positions selected by Nick for their potential to deliver 200% to 500% returns in two to five years.

Macro Trades — This is not a trading service. But Nick can't help himself sometimes when the right circumstances present with major indices, volatility, and gold. The sentiment of these trades can also be a useful sizing and positioning tool.

Recommendation Reports — Every stock that goes in the model portfolio gets a full recommendation report with rationale and upcoming catalysts.
This weekly service has been around for over a decade and is responsible for dozens and dozens of triple digit wins in early stage speculations across many sectors of the market.
The next one can be yours.
And to that end, we completely guarantee your satisfaction. Every new member has six full months to try the service out. During that time we offer a 100% refund — no questions asked.
The price to receive Nick Hodge's Family Office Advantage is $1,999. New membership is now open by clicking here.
Here's what people are saying about Nick's research and recommendations:

Nick Hodge is my favorite editor. He gives in depth analysis and timely advice with accurate predictions on investment and growth opportunities in existing and emerging stocks and shares. —Wogu B.
Nick's insights cannot be matched by any other analyst that I know of. Keep up the good work Nick. —Neil G.
Nick's background and insights light up my investment scoreboard! —Jim M.
Nick is very informative and has a very balanced view of the markets Right on the money all the time. —Dave and Jen
Nick always addresses all his stock holdings, and his portfolio shows whether to hold or buy, which is very helpful. I find other portfolios hard to follow as advise is not ongoing. —Janet D.
Nick Hodge is my favorite. He has some novel approaches and new ideas about stocks and the market, and these interest me and cause me to think! I like that!! —Martha H.
Nick Hodge is my favorite hands down! I always look forward to his writings, which always comes with wisdom and integrity, and that alone is very hard to find these days. The man had (and still has) an uncanny ability to pick the early, unforeseen, "diamond in the rough" stocks that had generated my Father/Grandfather a lot of wealth. He is the reason that I got into the market in the first place, and he is the reason that I subscribe. Thanks so much Nick. I am looking very forward to what your next piece of stock advise shall entail! —David J.
Nick Hodge is my hero, of knowledge he's full
He knows when there's a bear and when there's a bull
He guides me through the trauma of difficult investing
When his cohorts are bereft-their demeanor quite testing
He is the founder of the feast whos initiative has prevailed
No matter where he flew or where he sailed
He is not always right and that he will say
But he will show you how to keep the blood hounds at bay
Most of all he cares what you do with your dough
And he will not let you down-this I do know
So hats off to Nick, a bloke who really cares
How we invest our money travelling life's rickety investment stairs —Micky K.