Nick Hodge | What Happened to Nick Hodge's Early Advantage
Editor's Note: For a dozen years or therabouts I wrote a weekly newsletter called Nick Hodge's Early Advantage. It is no more. If you're a reader of mine, you've found me (Nick Hodge). Below is the final issue you should have received on October 8, 2020, but didn't. The same great content will be published here each Thursday until we begin taking new orders for my new publication.
OCTOBER 15th UPDATE: Membership is now open for Nick Hodge's Family Office Advantage. Issues will be sent out to paid readers every Thursday, starting today.
Call it like you see it,
Nick Hodge

---
BY: NICK HODGE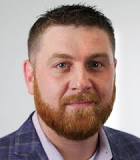 You've seen me grow up.
The earliest trace of my words in the financial publishing world goes back to early 2007.
I was saying algae-based biofuels were going to save the world!
And I didn't know shit.
Still don't.
No matter. Life happens.
Somehow, 23 years old and not a penny to my name yours truly was suddenly the editor of Alternative Energy Speculator.
True story: When my first paper paycheck failed to materialize because of a clerical error, I had to call my parents for grocery and gas money because I was broke.
A bull market in cleantech stocks changed a few things. It made me not broke and it made me think I was smart.
And once I thought I was smart it was game on.
Solar. Wind. Water. Westport Innovations. Clean Air Cashouts!
Any of you been with me that long?
Smart grid. Batteries.
And then the breakthrough: BYD. Build Your Dreams, the Chinese auto and battery maker became a several-hundred-percent winner very quickly.
Right after that, another big one: Alternate Energy Holdings.
No matter that it was a scam in the end. I was too dumb to know it at the time. But the money we made from it as we traded in and out several times for doubles was real.
I was also too dumb to know why companies were contacting me, wanting me to cover them and recommend their stocks.
But I was learning.
As with many things in life, there's an easy way and a hard way, a right and a wrong. I haven't always chosen right in my life, but as I learned how this business worked I vowed to be transparent and align my interests with subscribers'.
You make more money if you don't vow things like that.
Anyway, cleantech died in 2011 and in 2012 Alternative Energy Speculator was rebranded — as happens — to Nick Hodge's Early Advantage.
I've sat at a computer every Thursday for more than a decade writing words to you, the members of that letter. Blindly stumbling into nuts. Calling it like I see it.
I led you into hundreds and hundreds of percent in 3D printing, medicine, technology, and resources.
You followed along, heaping praise when deserved and calling out my blunders, of which there have been plenty. (I still don't know shit, remember.)
You sent in endearing notes when I got married.
I've written to you from three different hospitals when my children were born.
You wrote back with advice for a new father, or to tell me how cute they were.
I'm not sure what I wanted Early Advantage to be all those years ago.
But I know what it's become.
If you want to rejoin its new iteration, Nick Hodge's Family Office Advantage, click here.
Call it like you see it,
Nick Hodge
Editor, Hodge Family Office