RSD Weekly Recap: Cordoba Minerals (TSX-V: CDB), Hannan Metals (TSX-V: HAN), Leading Edge Materials (TSX-V: LEM), Skyharbour Resources (TSX-V: SYH)
This is Gerardo Del Real with the Resource Stock Digest weekly recap
Gold closed the week at $1228 for a weekly gain of just over 1%.
Silver also closed higher at $15.95 an ounce for a weekly gain of 2.4%
This as the dollar closed at approximately 95.09, down 1% for the week. The dollar has started the week in the 94.60 range.
The weakness has led to higher gold and silver prices this week. But despite a 10-month low for the dollar, gold and silver have failed to trade outside of the recent range.
Platinum closed at $919, up approximately 1.5% while palladium closed at $854 for a weekly gain of 2.5%.
Copper also rebounded, closing at $2.67/lb. for a weekly gain of 1.5%.
Uranium closed at $20.75, up $0.37.
Zinc closed the week at the $1.28/lb. level and seems to have momentum after bouncing off the $1.10/lb. level in June.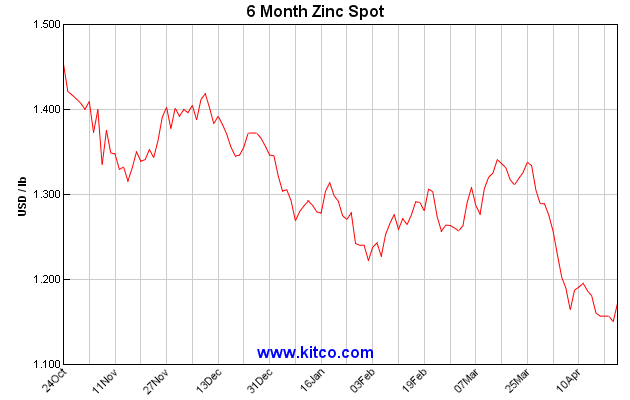 Oil closed at $46.68 per barrel for a weekly gain of over 5%.
Lots of news and exclusive interviews here at Resource Stock Digest.
I had a very candid interview with Cordoba Minerals (TSX-V: CDB) CEO Mario Stifano on the criticism of the HPX transaction, which consolidated the very prospective San Matias district in Colombia.
I have my eye on undervalued zinc plays with good share structures, experienced management, and exploration potential. I had the chance to speak with Michael Hudson, CEO of Hannan Metals (TSX-V: HAN), a company which checks a lot of these boxes.
Leading Edge Materials (TSX-V: LEM) continues to advance its critical metals portfolio. I caught up with CEO Blair Way who provided an update on the drilling at its lithium project and progress on its flagship Woxna project. I expect lots of news from Leading Edge in the coming months.
Lastly, I spoke with Skyharbour Resources (TSX-V: SYH) CEO Jordan Trimble on the upcoming drill program at the flagship and the state of the uranium market. I feel that the market is bottoming, a process that coupled with the summer doldrums should make every contrarian speculator smile.
That's all for this week. This is Gerardo Del Real with Resource Stock Digest.